SWISS CHANGEMAKERS PROGRAMME
The Swiss Changemakers programme:
an exciting experience of shaping a much-needed community of changemakers in Switzerland and
reinforcing the social impact of selected social ventures!
Together, we want to bridge the gap between the social economy and the rest of the Swiss economy, and increase the visibility of the social sector and innovative Changemaking ideas in Switzerland.
Based on previous experiences and equipped with this knowledge of the Swiss environment, Ashoka now feels ready and confident to take the next step: creating impact not only at the organisation level but also at the ecosystem level.
We will achieve this goal by helping the social ventures we support to review their own theories of change, take on more ambitious visions, rethink their social impact, build development strategies which encompass the organisations's stakeholders, design influencing strategies involving the media, and develop funding strategies which allow these organisations to meet these goals.
This programme not only aims at creating a community of Swiss changemakers with an innovative vision for the social sector but also at redefining the frontiers of social entrepreneurship in Switzerland!
10 Changemakers selected!
All leading Swiss social innovators among which 10 entrepreneurs leading an organisation with a valid proof of concept of a creative idea, willing to spread a more entrepreneurial movement in the social sector in Switzerland, to be challenged by peers and to collaborate:
1. Dan Acher (Happy City Lab)
2. Jeronimo Calderon (Euforia)
3. Christiane Daepp (Office of Ideas)
4. Christophe Dunand (Réalise)
5. Emilia Pasquier (Foraus - Forum Aussenpolitik)
6. Nicola Forster (Foraus - Forum Aussenpolitik)
7. Paolo Richter (Velafrica)
8. Jonas Staub (Blindspot)
9. Karin Stierlin (Taboobreaker)
10. Raoul Stöckle (Äss-Bar)
To review their bios, click here.
Workshops & Changemakers Nights
The programme is composed of 4 sessions, each of which is a thematic 2nights/1day event
Session 1: Theory of Change & Impact / 02.09.15 Geneva
Guests:
- Vincent Faber (Executive Director, Foundation Trafigura)
- Ross Hall (Global Leadership, Ashoka Europe)
- Martial Paris (Strategy and Impact Director, Wise)
- Tamara Pironnet (Dalberg)
- Meret Reiser (Public Relations, Blindspot)
- Felix Stahli (Co-Founder, Impact Hub Geneva)
Session 2: Co-creation / 23.09.15 Lausanne
Guests:
- Francois Bernardeau (Ashoka Support Network)
- Sarah des Rosiers (Manager, PricewaterhouseCoopers)
- Ana Bella Estévez (Founder, Foundation Ana Bella - Ashoka Fellow)
- Jonathan Normand (Co-Founder, B-Corp Switzerland)
- Stéphanie Schmidt (Changemaker Alliances, Ashoka Europe)
- Felix Stahli (Co-Founder, Impact Hub Geneva)
- Christopher Wasserman (President, Foundation Zermatt Summit)
Session 3: Hybrid Finance / 27.10.15 Zurich
Guests:
- Markus Freiburg (Founder and Managing Director of FASE)
- Klaus Candussi (Founder of Atempo – Ashoka Fellow)
- Aymeric Jung (Founding member of Francophone Slow Money and Managing Partner at Quadia)
- Hans Ramm (Swiss Agency for Development & Cooperation)
- Chantal Calame (Euforia)
Session 4: Changing the conversation with the media & Solutions-based Journalism / 24.11.15 Bern
Some photos from the workshops & Changemakers Nights: here ;)
To review their bios, click here.
What are the objectives?
Out of the programme
The programme is over but the community building will further continue and several collaborations have emerged including the one that won the Collaboration honour (8'000 CHF):
For more information on the programme and the nonours, click here
If you have any other questions, feel free to contact Caroline Le Viet-Clarke: cleviet@ashoka.org
PARTNERS:

Strategic partners: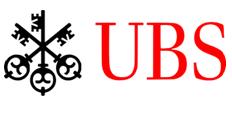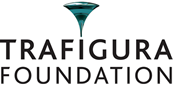 Networking partners:
Public Events partners: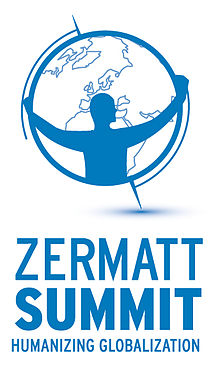 Facilitation: